The Landmark, St Leonards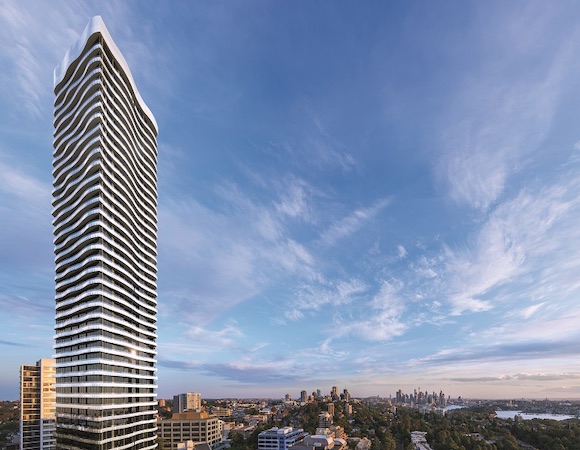 Client: Landmark
Architect: A+ Design Group & Warren and Mahoney
Project Status: Completed
The Landmark, located in the lower north shore suburb of St Leonards, enjoys expansive vistas of the world-renowned Sydney harbour and CBD skyline. One of the tallest towers north of the CBD at 43 storeys, the complex comprises a mixed-use commercial, retail and residential development, accommodating 414 luxury apartments.
The undulating organic form of the tower has been inspired by the harbour's shifting moods and natural landscape. Predominately glass in materiality, it offers a unique beauty to the traditional heavy masonry rectilinear towers that currently dominate the St Leonard's skyline.
The Landmark's proximity to the CBD, transport, entertainment precincts and major dining venues encourage a true 'live, work, play lifestyle' that is only found in major cities around the world and sets a precedent for integrated urban design and social uplift.
Read more