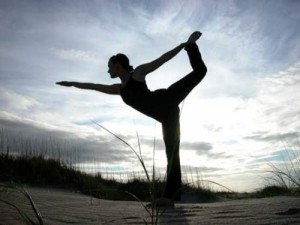 DeStressing the team!
Whilst the Strata Management industry is a very rewarding one, at times it can also be an exceptionally busy and stressful sector to be involved in. Strata managers deal day in and day out with challenges faced to buildings and  the people living in them.
Netstrata is very aware of the pressures of the strata management sector and strives to develop an environment that not only attracts the best team members but also retains them. Netstrata boasts one of the highest staff retention rates within the industry, whilst many of our strata managers are shareholders of the company we also have regular social activities and have just commenced a yoga DeStress initiative, with yoga classes being made available during lunchtime.
The feedback has been fantastic with the team learning how to better deal with stress and helping to develop techniques to unwind and be able to refocus.
"When a gifted team dedicates itself to unselfish trust and combines instinct with boldness and effort, it is ready to climb."
Patanjali Yoga Sutra