One Melrose, Melrose Park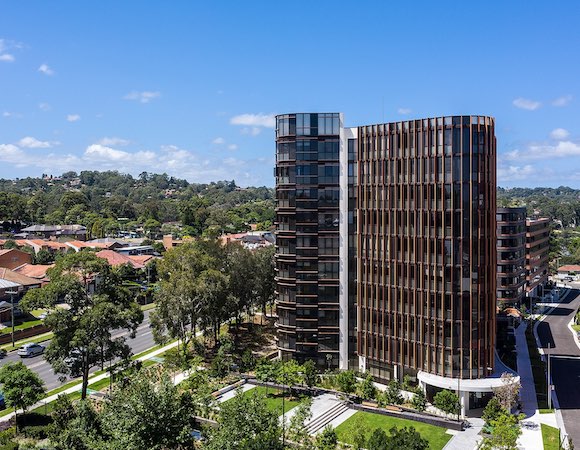 One Melrose at Melrose Park North includes 277 apartments across an enclave of three sinuously curved buildings.
Building design and interior layouts all focus on natural light, space, connection to the outdoors, and quality materials and construction. Each apartment connects to flexible sunrooms for easy indoor/outdoor living. Residents also have access to a luxuriously landscaped private rooftop garden.
It is the first stage of residential apartments at Melrose Park North, an innovative redevelopment of 30 hectares of redundant industrial land, master-planned to be an exemplar mixed-use community, tech-enabled, and set among landscaped parklands and pocket gardens, with around 20% of the site reserved as public open green space.
Melrose Park North will also be one of Sydney's premier 'smart communities' with a range of technology-driven initiatives including electric vehicle charging stations, NBN node-to-residence connections, environmental monitoring systems, sensor street lighting, and Melrose Park Residents' smartphone app.
Read more