The strata managers at Netstrata kicked of their support for Ronald McDonald House Charities this morning with a McDonalds Breakfast.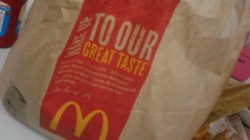 The McDonalds Breakfast
The strata managers and support team make a contribution from their monthly salary with the company matching their donation dollar for dollar. It was fantastic to see the take up from the staff with almost everybody being involved.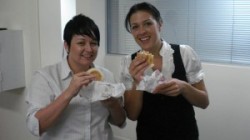 Christine Ashfield-Howell & Jessica Middleton eating for a good cause!
Strata Manager Peter Sawell said "its a great charity as it is directed at helping the lives of kids who are doing it tough, allowing mum and dad to be close to their kids".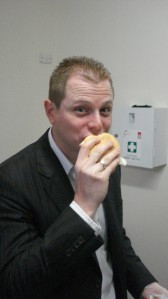 Senior Strata Manager Peter Sawell and his Bacon & Egg McMuffin
Ronald McDonald House Charities are famous for providing accommodation close to the major hospitals so that the families who have children undergoing treatments can be nearby to provide love and support.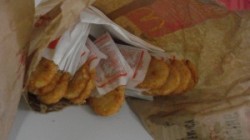 The Famous Hash Brown.