Get the Guide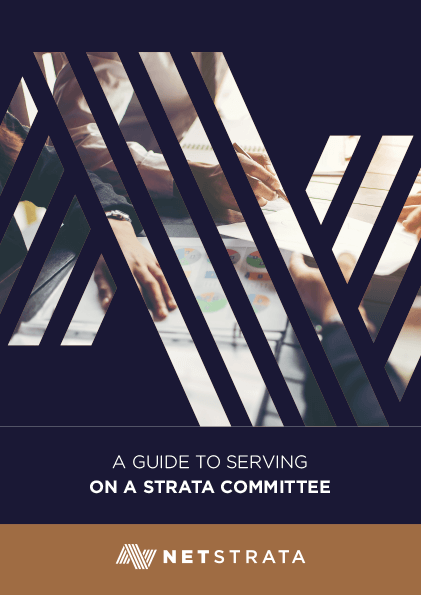 The Strata Committee plays an important role in the administration of their scheme. Committee members usually fulfil the duties of the committee on a voluntary basis, without the expectation of a fee or reward, and this requires a significant investment of their own time. As such, understanding the strict legal impositions that are placed on a Strata Committee by the Strata Schemes Management Act 2015 and Regulations 2016 (the Act), the Owners Corporation itself, the Strata By-laws and other legislation is paramount.
This is particularly so for owners that may not have served on a committee previously or who may not be familiar with the operation of an Owners Corporation. The guide has been written for all owners and Strata Committee members to assist in their understanding of the roles, duties and responsibilities of the committee.
Click to view our Guide to Serving on a Strata Committee.
VIEW PDF